Welcome to WineCT.com, the website of the Connecticut Beverage Association, representing the finest spirit shops in Connecticut. Whether it's a new microbrew or an old vintage port, you can find it at one of our participating stores. Each store has its own unique offerings and special knowledge of spirits, wines, and beers. We encourage you to visit their pages and their stores.
You'll find great advice on alcoholic beverage selections, such as what to serve with that delectable dinner. If you don't see what you're looking for online, you can always email us for advice.
Don't forget to check back often as our recommended Featured Items are continually updated. Thanks for visiting WineCT.com… cheers!

Onyx Moonshine is the first moonshine to be produced in Connecticut since prohibition. Our authentic American moonshine is handcrafted in small batches from our very own secret recipe. Extremely smooth and delicious, Onyx Moonshine can be enjoyed:


…on the rocks,
…as an exciting replacement for vodka or whiskey in your favorite cocktails, OR
…to make actual prohibition era cocktails.

Moonshine is a truly American spirit, and while not yet part of mainstream American liquors, it can be extremely high quality and enjoyable.

Enjoying Onyx Moonshine is an experience. It begins with the sweet aroma of honey & apple with spicy wood undertones. Onyx has a delicate flavor with a pillow soft texture giving way to a refreshing hint of botanicals. It rounds out with a full-bodiness and is smooth from start to finish.

Jonathan Edwards 2010 Estate Chardonnay
The bright citrus and soft oak on this crisp Estate grown wine is the perfect pairing with your favorite cheese plates or holiday turkey!

Jonathan Edwards 2007 Cabernet Franc
Connecticut Cabernet Franc 2007 was a red translucent color with pepper notes on the nose. The taste was of dark fruit with spices. The crisp finish had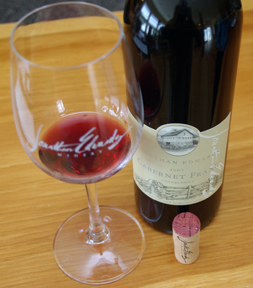 notes of spice and fruit with tannins. Napa Cabernet Sauvignon 2006 was a dark red, sienna color. The aroma and taste had blackberry nuances. The wine finished with tannins and fruit.

Enjoy a visit to Jonathan Edwards Winery. Take a camera for pictures of the picturesque vineyards and stone fences. Visitors are welcome to bring picnic baskets with them.

Jack Daniels Single Barrel
Jack Daniel's Single Barrel whiskey is as individual as the variations in the oak wood from barrel to barrel.They taste for a single combination - the robust flavor of a single barrel and the smooth character of Jack Daniel's. What finally emerges from the wood is a bold full-bodied whiskey with heightened flavors of toasted oak, vanilla and caramel. Single barrel stands up to the richest of cigars. Liquor